Bees Bagla
Background information
Introduction
Edit
Bees Bagla is a town of Bagh District, Azad Jammu and Kashmir, Pakistan.
The majority of the people are Narma Rajpoots, and minorities includes Sudhans, Syeds and Tezyal Rajpoots.
Geography
Edit
(See also Bees Bagla:Geography) It is 25 km away from Bagh at North West and 8,000 feet above sea level. It is the central place of four sub villages, including Bhutti Sharif, Pas Jhola, Channat, Sokar.

There is a Madarasa which was established in 1952 by Late Molana Abdul Ghani.
In Earthquake, October 8, 2008 almost 100% houses and business centers were completely devastated.
People of Bees Bagla are well learned. Serving in Army,Doctors,Professors and in other skill professions.Some are abroad to earn for their families.
Subject-specific pages that have been started or that we hope will soon be written about Bees Bagla
(please click to visit or start page)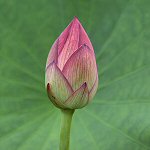 External links
Edit
(Bees Bagla Bagh Azad Kashmir Pakistan) Edit
Bees Bagla Bagh Azad Kashmir Pakistan 

Community content is available under
CC-BY-SA
unless otherwise noted.